Superior PTFE Medical Coatings
Miller-Stephenson Medical offers a wide array of PTFE coatings that can be utilized for countless applications, ranging from the most simplistic device designs, down to the toughest designs on earth. Our aqueous-based coating selection offers our customers the ability to qualify and evaluate a non-acid primer coating, non-corrosive, non-flammable, low VOC coating for their applications. These coatings are forward-looking for companies who want to stay ahead of the regulatory restrictions against chromium VI while enhancing consistency, surface adhesion and durability. 
850G-100X Low-Temperature Bake-Nitinol Coating
850G-100X is our low-temperature cure, acid-primer free (Non-Cr(VI)  coating for temperature sensitives substrates like nickel-titanium alloys, polyamide, etc. This exceptional nitinol wire coating is a water-based, one coat system providing the same robust and durable fluoropolymer coating as in a higher cure temperature system.  Achieving the same performance standards as our "Gold Standard" 850G-90XX and 850G-102X, this product was designed for new-generation,  low-temperature alloys and/or high temperature plastics.
850G-102X Next-Generation Fluoropolymer Coating
This next-generation water-based, acid-primer free (Non-Cr(VI) Fluoropolymer coating, designed to optimize coating adhesion, durability and corrosion resistance while minimizing the coefficient of friction. Our world-class fluoropolymer chemistry delivers unmatched lubricity and adhesion on all guide wires in the ease of a one-coat system and a safe non-Cr(VI) system.  
850G-90XX "Golden Standard" Fluoropolymer Coating
This coating is considered the "Gold Standard" for acid primer PTFE coatings,  850G-90XX represents over 40 years of research, development and refinement yielding a coating which has no recorded instances of performance defects. Our PTFE coatings utilize a proprietary, acid primer system allowing for an extremely low coefficient of friction, high durability and surface adhesion in an efficient one-coat system. (This Coating Is Available As Water-Based)
850G-104X Fluoropolymer Coating Technology
Miller-Stephenson Medical in unison with Chemours™ has developed this series of water-based, coatings which offer exceptional performance, surface adhesion, durability, and ultimately superior surface smoothness. Our chemistry delivers unmatched lubricity and adhesion on all medical guide wires and devices and our 850G-104X not only provides our smoothest surface finish but does so with an average film thickness of only 6-12 microns.
Looking to qualify or replace an existing PTFE coating?

Don't have the coating equipment or experience?
We offer our customers the ability to utilize the coating services of the most highly regarded medical coaters in the United States. They provide strictly medical coating operations on some of the worlds most difficult geometrical device designs. This exceptional coating service is offered to any customer or OEM that does not have the ability to coat in-house or is looking to have a complete pre-coated turn-key solution product made and delivered.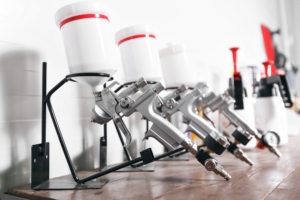 Our team of professionals are here to help!